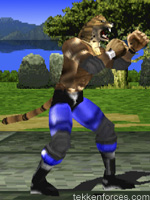 Player One Outfit: His player 1 Outfit consists of a pair of black trunks on top of navy blue tights with black elbow pads, gray wristbands, black kneepads and black wrestling boots.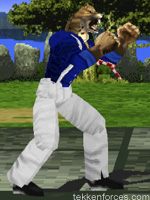 Player Two Outfit (Console): His Player 2 Outfit consists of white suspenders with a blue dress shirt and a red and white tie with a checkered tie and black casual loafers.

Player Two Outfit (Arcade): His suspenders are red and his shirt is yellow.