Jack-2
From Tekkenpedia
Jack-2
Origin
Russia
Voiced By
Banjō Ginga
Fighting Style
Power Fighting
Age
5 (T2)
Blood Type
Plutonium
Height
235 cm
Weight
168 kg
Occupation
Weapon of destruction
Hobby
Overhauling
Likes
Jane
Dislikes
Prototype Jack, Doctor Abel and Kazuya Mishima.
Introduction
Jack-2 is an upgrade of Jack, who appeared in Tekken. Jack-2 makes his only canonical appearance in Tekken 2. He is also in Tekken Tag Tournament, but this game is non-canonical. Jack-2, like Jack, is rivals with Prototype Jack. He is destroyed by Doctor Abel, which is shown in Jack-2's Tekken 2 ending. Jack-2 is replaced by Gun Jack in Tekken 3.
His title in the original trilogy is Super Killing Machine.
Other Jacks: Prototype Jack • Jack • Gun Jack • Jack-4 • Jack-5 • Jack-6 • Jack-7 • JACK-X
Games in order of appearance:
Other appearances:
History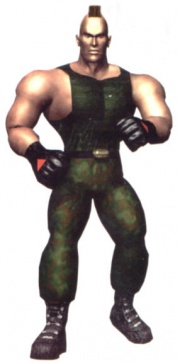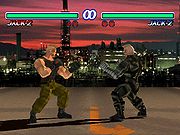 Gameplay
This section is empty. You can help by expanding it.
Story
Prologue (Manual)
An android working for the military, Jack-2 is an improvement over the old Jack from the previous tournament. With a new computer chip, he has the ability to learn from his mistakes. Jack wants to save his creator from Kazuya so that he can become more human.
Ending Unofficial Synopsis
Jack-2 and a young Jane are playing on a tropical island. A satellite way up in space fires a laser at Jack-2, shutting him down.
Trivia
This section is empty. You can help by expanding it.
Spin-Off's and Related games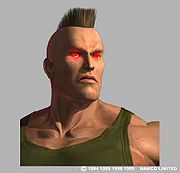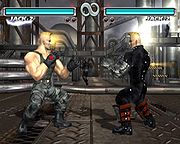 Gameplay
This section is empty. You can help by expanding it.
Story
Tekken Tag Tournament is a non-canonical Tekken game containing no plot.
Ending Unofficial Synopsis
Jack-2 and Prototype Jack are sitting next to each other in Eddy Gordo's first Tekken Tag Tournament stage (the stage is called "Eddy-A"). They appear to be watching the sunset. The camera focuses on the two for a short period of time. Suddenly, Jack-2 turns his head and looks at Prototype Jack. Then, Prototype Jack turns his head and looks at Jack-2. As Prototype Jack does this, Jack-2 turns his head in the opposite direction, looking away from Prototype Jack. After a few seconds, they return to watching the sunset.
Trivia
He has a special tag throw with Gun Jack, done by pressing 2+4 and tagging out. This results in Jack-2 lifting his opponent up over his head and tossing them into Gun Jack's hands, who then proceeds to give him or her a Back Breaker. Since the two share the same 2+4 throw, this move can also be done with Gun Jack tagging out to Jack-2.
If partnered up with Bryan Fury, if you launch the opponent with d+1+2 and tag out, Bryan can land a Fisherman's Slam on a mid-air opponent by pressing 2 with the right timing (this also works with Gun Jack).
Other Media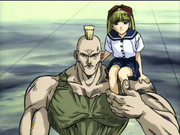 Jack-2 had mysteriously come across a little girl named Jane, who appears to be very ill. He is in search of a cure for her illness as he gets caught up in the Tekken tournament. He must save the little girl and survive the Tekken tournament before it's too late. Jack-2 and Jane want to get on the ship but Lee Chaolan won't allow them on, so he makes a deal. Lee will ask Bruce Irvin to fight Jack-2. If Jack-2 wins, he can proceed to the ship.
So Jack-2 defeats Bruce and they proceed. When Lei Wulong was going to be killed, Jack-2 stepped in and killed his captor. Lei doesn't understand why he had to killed. Jack-2 killed him. He said that it was payment for helping him and Jane get on the ship. Soon Lei, Jane and Jack-2 head to Mishima Industries where they will meet Doctor Bosconovitch. In the middle of the lab, Jack-2 meets three Prototype Jack robots. He destroys all of them and proceeds to meet the doctor. Soon when Lee Chaolan pressed the detonation button for blowing up the entire island, Jack-2, Doctor Bosconovitch, Lei and Jane had to escape. Lei, Jane and Doctor Bosconovitch escaped from the closing door and survived, but Jack-2 however his torso was being crushed by the door thus sacrificing himself for Jane and the rest of them. Doctor Bosconovitch and Lei promise to look after the girl. Lei thanks Jack-2. Jack-2's last lines are "Farewell. I promise when I come back, I'll be more human... for you".
Trivia
Though he has no dialogue in the games, outside of battle cries and his signature laugh, Jack-2 is capable of perfect speech here.
Videos
Character Trivia
This section is empty. You can help by expanding it.
Notes